For Sale: Molnar Hoist
$2500
Molnar 2-post vehicle hoist and platform
For sale: a genuine Molnar 2-post vehicle hoist fitted with a professionally made steel platform (hoist also supplied with 4 standard rubber support pads). This hoist enables a vehicle to be lifted either by the lifting pads – with wheels dangling – or driven onto the platform and therefore resting on its tyres. In addition to readily allowing another vehicle to be garaged under a vehicle, trailer, etc. stowed on the hoist, the 3.6m x 1.8m platform effectively creates a handy 6m2 space for general storage.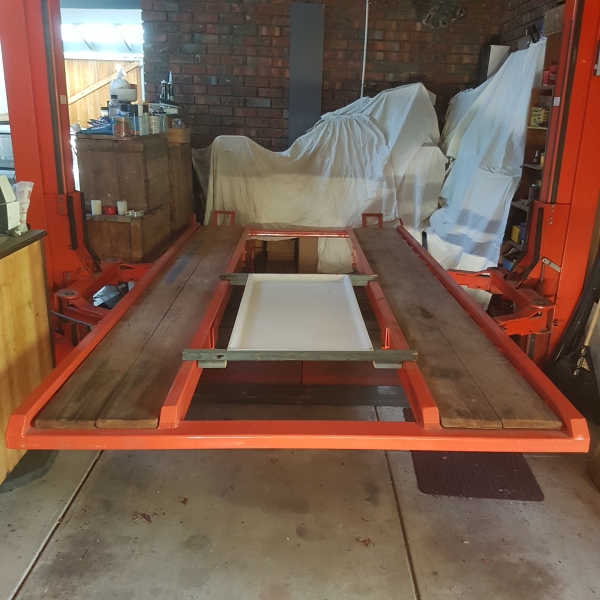 The 3 tonne hoist was purchased in 1999 from a former car dealership and is in excellent condition. It is an electric / hydraulic / cable-activated system, the electric motor being 3 phase.
Price: $2,500 complete (to be disassembled and removed at the purchaser's cost and risk).
Chris Johnston
Mobile: 0408 899 038
Location:
Adelaide SA
Contact:
Chris Johnston
0408 899 038
clj@senet.com.au
Search ads